# Early Bird Rewards
1,000,000 WX tokens will be distributed within one month one year after the end of IDO among users who participate in Early Birds Program.
To participate in Early Birds Program, deposit tokens in a liquidity pool before the end of IDO. Early bird rewards will be distributed in small portions every time a new block is added in the Waves blockchain. The amount of early bird rewards is calculated based on the amount and the duration of the user's deposits in the pools.
Read more about early bird rewards (opens new window).
# How to Claim Early Bird Rewards?
On the Early Bird (opens new window) tab you can review the current amount of WX that is available for you to claim.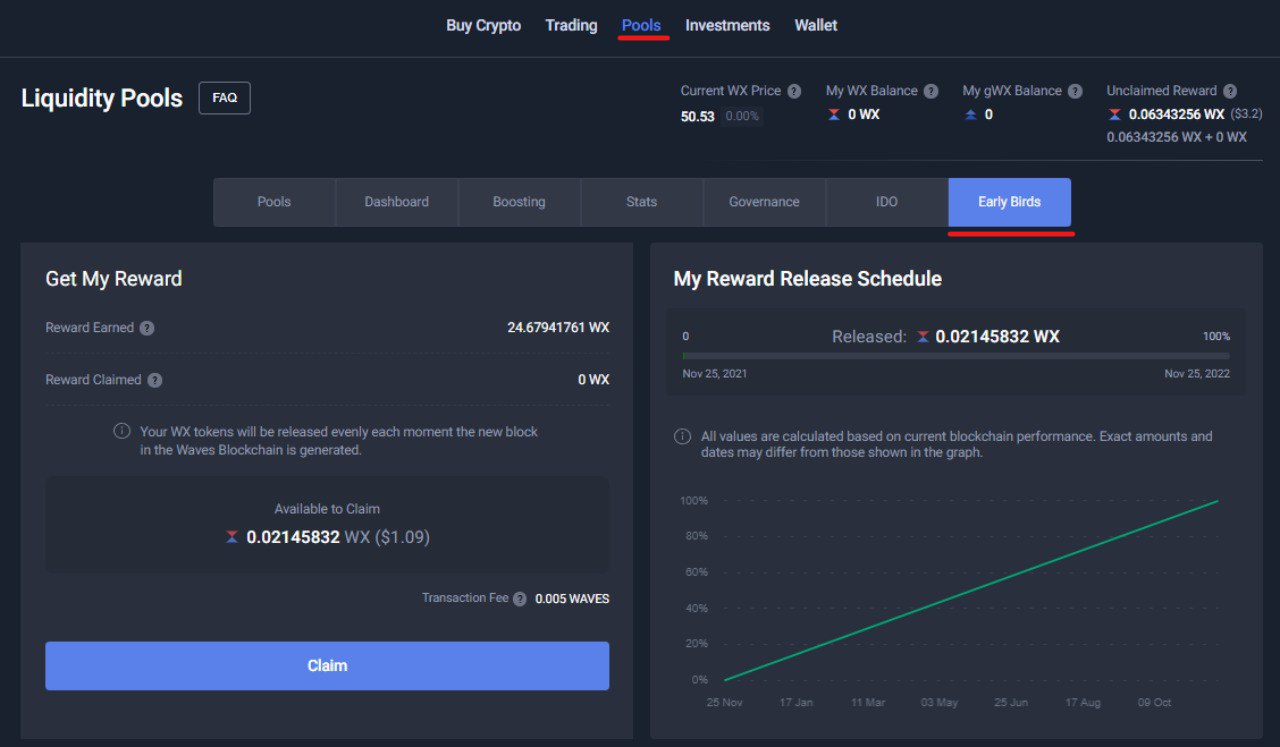 Click Claim to get that amount to your wallet.