# Algorithmic Trading
Algorithmic trading is a semi-DeFi product on the Waves blockchain that is driven by the automated market order execution system based on pre-programmed trading commands or specifications. The system is able to make thousands of trades per second without human control.
Important: Currently algorithmic trading does not accept new deposits. Users can only withdraw their previously deposited tokens.
You can withdraw your assets at any time, i.e. exchange your ALP assets to the assets that you originally invested at a new price. The difference between ALP price when you invest and the changed price when you exit is your income.
Read more about algorithmic trading (opens new window).
# How to Withdraw Assets from Algorithmic Trading
Open WX Network (opens new window) app, login to your account and navigate to the Investments > Algorithmic Trading (opens new window) page.

Select a token that you want to withdraw, for example USDT.

Click Withdraw.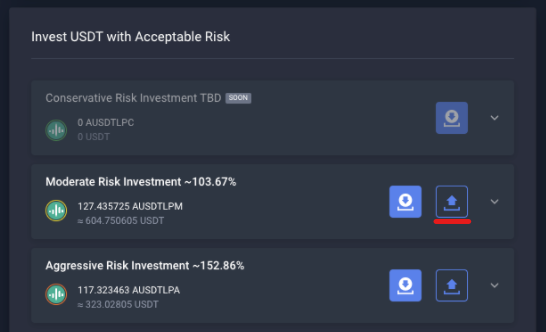 In the I send field specify the amount of ALP that you want to exchange to USDT. The I receive field displays the approximate amount of USDT that you will receive.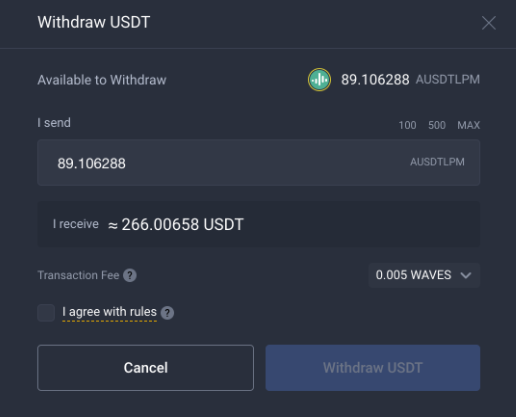 The amount displayed in the I receive field is calculated based on the latest price of the ALP token, so the actual amount of the received USDT may differ from the displayed amount.
Review the conditions, select I agree with rules checkbox and click Withdraw USDT.
When you click Withdraw USDT you create a request to exchange ALP for USDT. Your USDT will be locked on the contract until the end of the settlement period (opens new window). The exchange itself takes place immediately after the settlement period, at the new price of the ALP token. After that you can get your USDT on the algorithmic trading page by clicking Get USDT in the block with the transactions.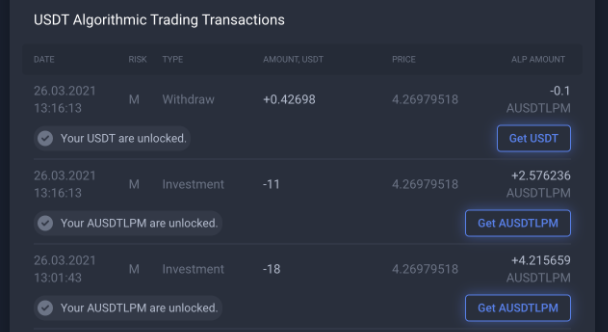 ---
See more articles in the Investment Tools chapter.
If you have difficulties with WX Network, please create a support (opens new window) ticket or write a question on our forum (opens new window).