# How to Claim LP Staking Reward in WX?
WX Network liquidity pools is a service that provides liquidity for smoother trading on WX Network. You can invest in a liquidity pool to become liquidity provider and start earning passive income. When you invest in a pool, you receive LP token in return. You can stake your LP Tokens to get extra profit in WX token. Your staking reward in WX token will be accumulated daily.
You can claim your WX at any time, to do so, open WX Network (opens new window) app, login to your account and navigate to the Pools (opens new window) tab.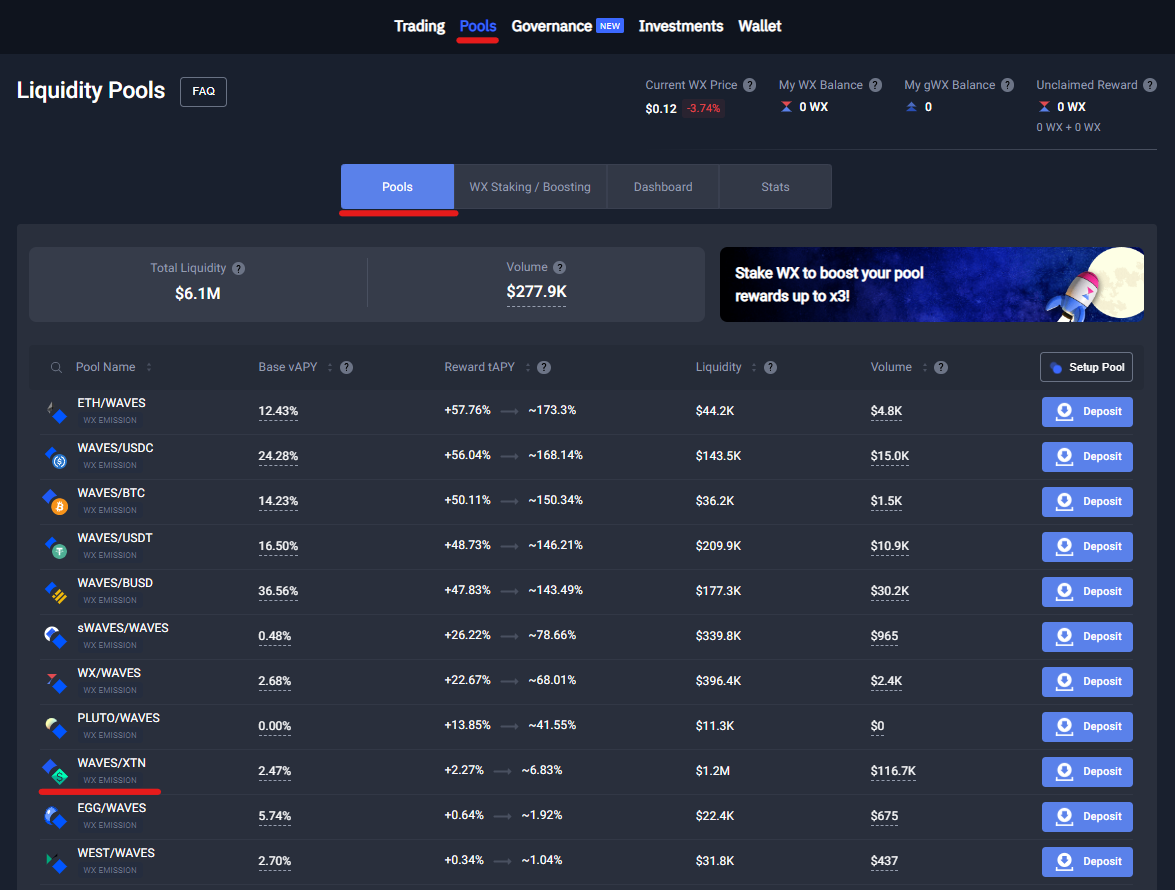 Select a pool from the list and click on it. For example, WAVES/XTN pool.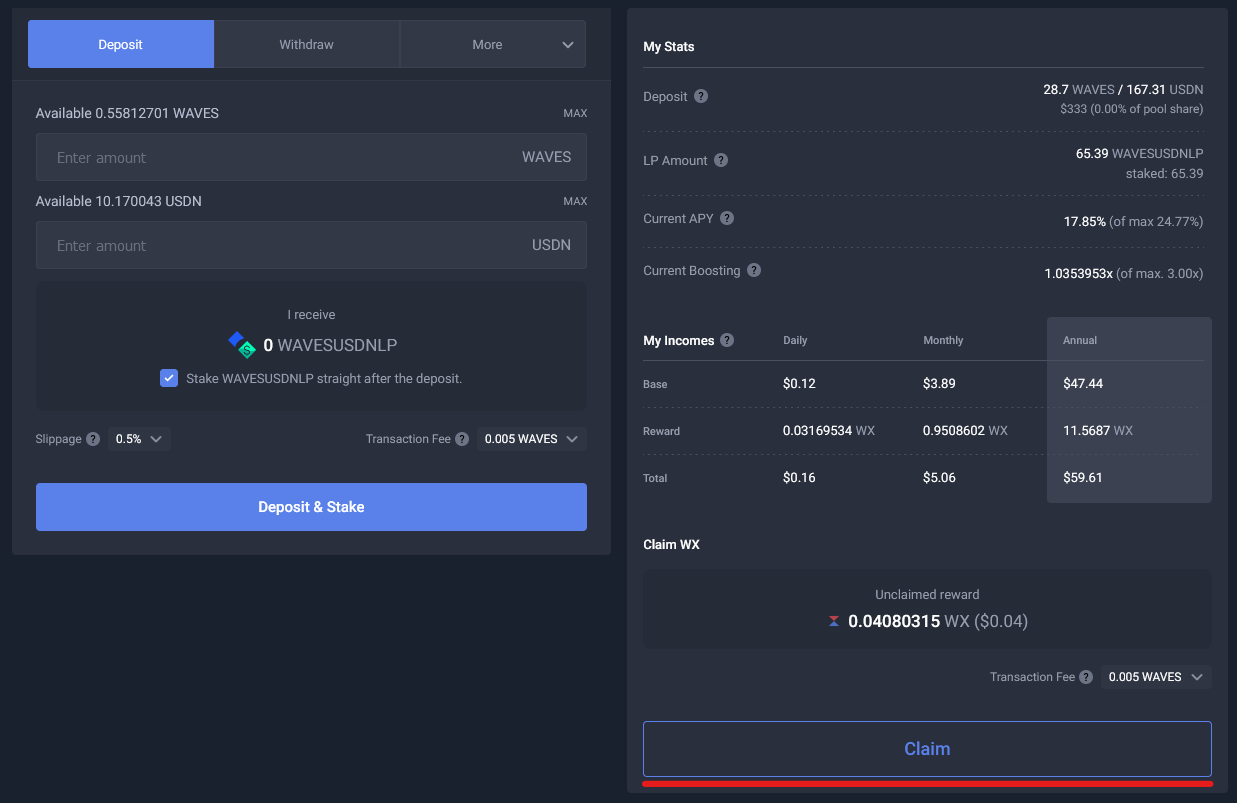 Click Claim to claim the accumulated amount.
Note: the accumulated rewards will be transferred to your wallet automatically if you withdraw your investment from the pool, unstake LP tokens, also it will happen at the end of every stage of voting for the distribution of WX emission.
You can boost your LP staking income in WX token up to x5 by staking your WX token.