# WX Token IDO
A part of the total emitted WX token will be on IDO presale (Nov 4, 2021 - Nov 25, 2021) at best price (IDO, Initial DEX Offering - is a blockchain fundraising model that provides better liquidity for crypto tokens).
To participate in presale, open IDO page (opens new window) login to your Waves.Exchange account and swap your USDN to WX by the smart contract price.
Distribution of WX sold on IDO (and the distribution of LP staking rewards in WX) will begin when IDO presale ends. The amount of WX you bought on IDO will be released in small portions during the next year after the end of the IDO. A portion of WX will be released every time a new block is added in the Waves blockchain.
On the Pools > IDO (opens new window) tab you can review various info, such as total amount of WX purchased on IDO, buying rate and its change and the final release date, WX release schedule and more.
You can also review the current amount of your WX token that is already released.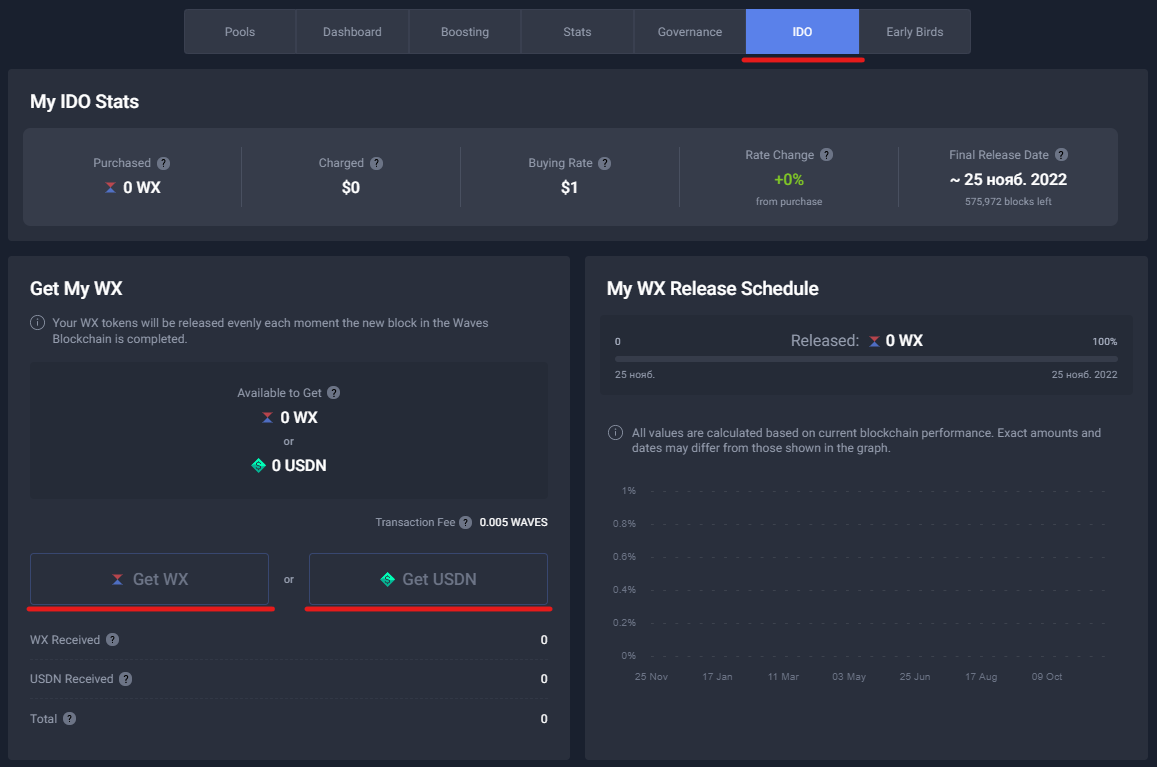 You can transfer the released amount to your balance in WX or in USDN by clicking Get WX or Get USDN. Please note that the displayed USDN amount is calculated based on the original IDO's WX/USDN rate, not the current!
Invest in a liquidity pool before the end of IDO to get early bird rewards.