# How to Claim WX Staking Reward?
You can get gWX by staking your WX token. The more is the amount and the longer is the staking duration, the more gWX you receive in return. Your gWX balance indicates your current boost rate. Your gWX balance will gradually decrease starting from the moment you staked your WX.
Important: Staking LP Token is not the only way to get WX token that can be staked to get boost (gWX). You can also get WX token by trading on Waves.Exchange.
All holders of gWX are entitled to claim WX staking rewards that consist of the trading fees collected by Waves.Exchange. WX staking reward amount is based on your gWX share.
You can claim your WX staking rewards in WX at any time, to do so, open Waves.Exchange (opens new window) app, login to your account and navigate to the Pools > WX Staking / Boosting (opens new window) tab.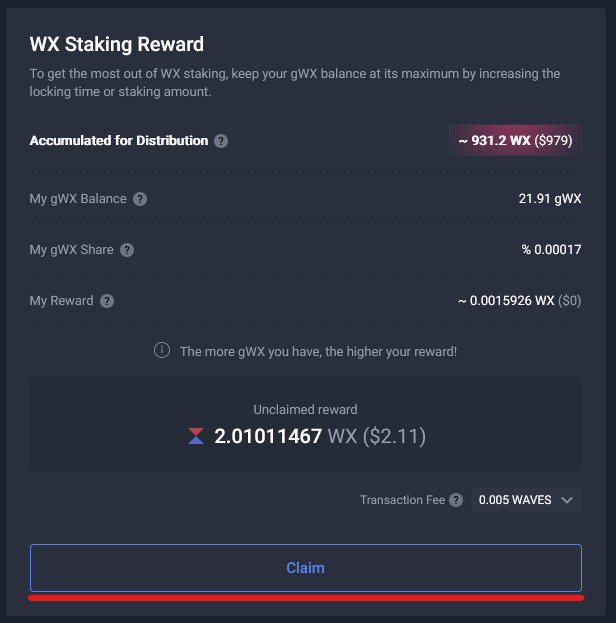 Click Claim to claim the accumulated amount.