# Backup Seed Phrase
Open WX Network app and login to your account. Click on the account avatar and navigate to Settings > Security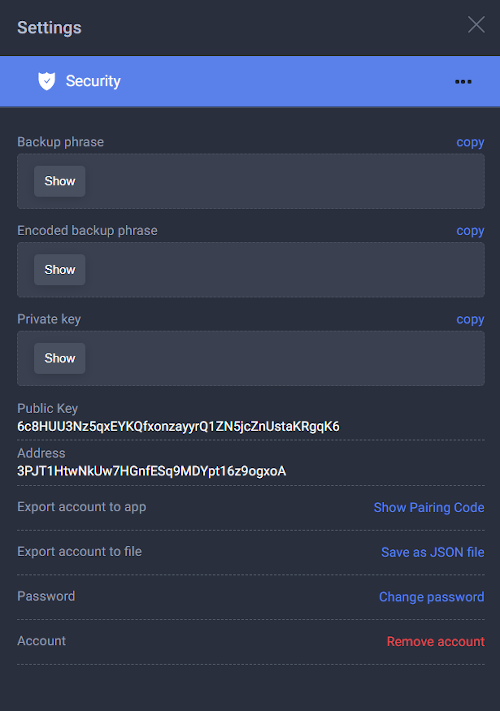 Click Show in the Seed phrase box.
You will be asked to enter your account password. After that the seed phrase will be displayed in the box.
Note: Never provide your seed phrase to anyone except the official WX Network app. We recommend to write the seed phrase on a piece of paper and store it in a secure location. Do not store the backup phrase unencrypted on any electronic device. We strongly recommend to backup the seed phrase, since this is the only way to restore access to your seed-account in case of loss or theft of the device.
---
See more articles in the Account Management chapter.
If you have difficulties with WX Network, please create a support (opens new window) ticket or write a question on our forum (opens new window).